Robert Moss
Robert Moss is a world authority on dreams, a bestselling novelist, and a former foreign correspondent and professor of ancient history. His latest book is The Three "Only" Things: Tapping the Power of Dreams, Coincidence and Imagination (New World Library). I have just finished reading his book, The Firekeeper (A Forge Book, Tom Doherty Associates, Inc., 1996) which describes the early American Indian culture. Spiritual reality was so abundant in that culture that many, especially women, were able and expected to experience it to such a degree that it was used to guide the tribe in their everyday affairs.
From http://www.amazon.com/Conscious-Dreaming-Spiritual-Path-Everyday/dp/051788710X:
Conscious Dreaming: A Spiritual Path for Everyday Life (Paperback)
by Robert Moss (Author) "If someone tells you, ""I don't dream,"" what he or she is really telling you is, "I don't remember."
Editorial Reviews
From Booklist
This is more and better than just a book about how to remember and understand dreams, although it is that kind of book and as good as any such recently published. Moss covers all the expected terrain, from how to train the mind to recall its nightly narratives, through how to unravel meaning from them, to how to start and sustain a dream group. But his book excels because he extends its purview to include shamanic dreaming, dreams of dead loved ones, healing dreams, angels, and spirit guides. Moss explores these more esoteric matters with great skill. Taking his cue from ancient and tribal traditions that see in dreams more than a set of symbols connected to individual psychology, Moss offers evidence that in dreams we connect with the transpersonal. Thus, an angel in a dream could be the dreamer's better self--or a real angel, come to help the dreamer through life's challenges. Moss' unusual approach to a perpetually intriguing subject is likely to appeal to a wide spectrum of readers. Patricia Monaghan

Book Description
Written by a popular leader of dream workshops and seminars, Conscious Dreaming details a unique nine-step approach to dreams, especially precognitive and clairvoyant ones, that uses contemporary dreamwork methods and techniques developed from shamanic cultures around the world.
Also about Robert Moss: http://www.mossdreams.com/nonfiction.htm:
<![if !supportLineBreakNewLine]>
<![endif]>Praise from Publishers Weekly:
<![if !vml]>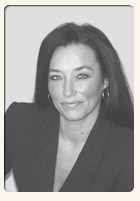 <![endif]>Dreams, coincidence and imagination are "the three 'only' things," says Moss, because people's common response to these phenomena is that it's "only" a dream, etc. A thriller writer and the pioneer of a dream-interpreting technique called Active Dreaming, Australian-born Moss believes that "the Three Only Things can connect with "extraordinary sources of direction, healing, and energy." Writing about dreams, Moss is eloquent and authoritative, a wise teacher. He says that for many indigenous cultures the dream world is more real than waking life; he argues for dreams' prophetic capacity; and he shares some dreams of his workshop participants and reveals the meaning behind certain common dream motifs. The power of the section on dreaming carries the rest of the book, which is a slightly rambling and quirky meditation packed with great stories on how to read the coincidences that pop up in our lives. Moss is a raconteur, but a serious one, and finishes by describing how we can access and use our imagination's healing imagery to help us map our lives. As he says, "[W]hat we can imagine has a tendency to become real in our bodies and our world."

Compiled by:
David C. Hakim
Rochester,Michigan
March 2, 2008